About Us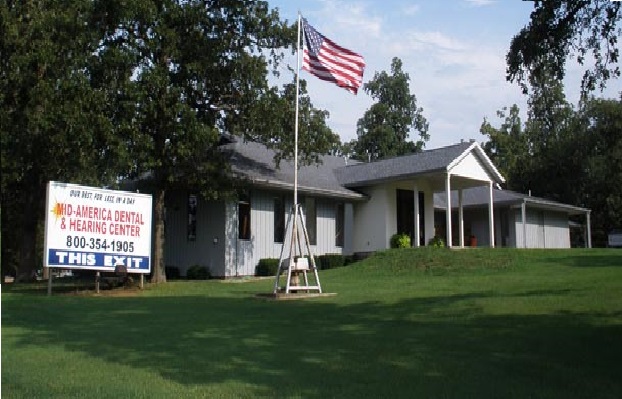 Our Beginnings
Mid-America Hearing Center is the pioneer of the custom, same-day, full shell hearing aids. It was founded in 1988 in Mt. Vernon, Missouri. Mid-America Hearing Center now also offers state-of-the-art open fit hearing aids with the latest features the same day.
Mid-America Hearing Center follows the same tradition of quality health care, reasonable prices, same-day-service and Ozark hospitality that was first established in 1979 by Dr. Harold E. George and Dr. Frederick C. Lauer as the Mid-America Denture Clinic. The Dental Center now shares that facility with Mid-America Hearing Center and is called Mid-America Dental & Hearing Center.
read more
The Dr. Harold & Betty George family is still actively involved in the company. Their son, Scott George, is a Board Certified Hearing Instrument Specialist; and serves as President of the Board of Directors. Their grandson, Brian George, serves as Chief Executive Officer for all non-professional services. Their granddaughter, Dr. Cheryl Williams, Mt. Vernon Clinic, also serves on the board.
A visit to Mid-America is a long-standing tradition for some families. There is free RV parking in the Mt. Vernon campground where patients stay while getting services at Mid-America Dental & Hearing Center. The well maintained, park-like setting has drawn many patients to visit Mt. Vernon for an extended period of time.